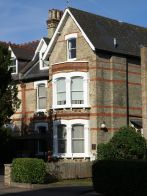 Addington Medical Centre
46 Station Road, New Barnet, Herts, EN5 1QH
Current time is 02:55 - Sorry, we're closed

Telephone: 020 8441 4425
Fax: 020 8441 4957
addingtonmedicalcentre@nhs.net (please note this is a non responding email account)
Latest News (click title to open):
Referrals
NHS Barnet Referrals Management Service (RMS)
NHS Barnet have introduced a new Referrals Management Service. All NHS patient referrals must now be approved by the RMS. Patients will receive notification of whether their referral has been approved or altered from the RMS.
If you have not heard about your referral within 4 weeks please contact the Referrals Management Service on 020 8865 2040.
If you have any concerns about your referral please contact the NHS Barnet Patient Advice & Liaison Service (PALS) on 020 8937 7173.
Referrals for Procedures of Limited Clinical Effectiveness
Some treatments are now described as 'Procedures of Limited Clinical Effectiveness', and need to be considered on a case by case basis before they can be provided on the NHS.
If your clinician (usually a GP or consultant) does refer you, they will need to make an application for funding because;
The effectiveness of the procedure needs to be assessed
More information about your health might be needed
This can take four to six weeks
Your doctor will be informed of the decision and they will pass this on to you