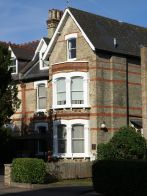 Addington Medical Centre
46 Station Road, New Barnet, Herts, EN5 1QH
Current time is 01:51 - Sorry, we're closed

Telephone: 020 8441 4425
Fax: 020 8441 4957
addingtonmedicalcentre@nhs.net (please note this is a non responding email account)
Latest News (click title to open):
Temporary Residents
Patients who are only temporarily staying in the Barnet area can register as a temporary resident for urgent treatment and advice that cannot wait until you see your own GP.
Please discuss your situation with a Receptionist. It is important that any records we make are added to your NHS records held by your GP. You will therefore need to bring details of your GP surgery and your NHS number if possible.