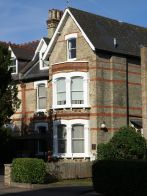 Addington Medical Centre
46 Station Road, New Barnet, Herts, EN5 1QH
Current time is 16:36 - We're open

Telephone: 020 8441 4425
The Addington Medical Centre is an established NHS GP surgery providing traditional family health care to our patients in Barnet. We have a dedicated Practice Team of clinical and administrative staff. Our aim is to enhance the quality of life of individuals and families in the local community through the efficient use of all health care resources available. This web-site is designed to provide information about our practice, and also provides links to other Health Care resources both locally and on the internet.
If you would like to register as a patient at our surgery please visit the New Patient Registration page.
Appointments are currently being delivered face-to-face, online and over the telephone. We suggest that you wear a mask whilst inside the surgery and try to maintain social distance.