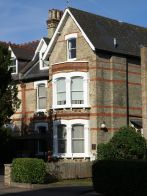 Addington Medical Centre
46 Station Road, New Barnet, Herts, EN5 1QH
It's Sunday 3:14 AM — Sorry, we're closed
Telephone: 020 8441 4425
Fax: 020 8441 4957
addingtonmedicalcentre@nhs.net (please note this is a non responding email account)
The Addington Medical Centre is an established NHS GP surgery providing traditional family health care to our patients in Barnet. We have a dedicated Practice Team of clinical and administrative staff. Our aim is to enhance the quality of life of individuals and families in the local community through the efficient use of all health care resources available.
This web-site is designed to provide information about our practice, and also provides links to other Health Care resources both locally and on the internet.
If you would like to register as a patient at our surgery please visit the New Patient Registration page.
NOTICE TO PATIENTS
Dr Patel reduces to part-time – From 1 September 2018 Dr Patel will be reducing her work at the surgery to part-time.
Welcome to Dr Zaidi – new part-time GP – From 1 October 2018 Dr Haider Zaidi joins our team.
Welcome to Dr O'Connor – new part-time GP – From 1 April 2019 Dr Hannah O'Connor joins our team.
Goodbye to Dr Painter  – From the end of November 2019 Dr Painter will be retiring from Addington Medical Centre after 30 years of service.
Please note from 1st December 2019 we will no longer accept any fax communication into the surgery. Please direct all information, prescription requests or letters to addingtonmedicalcentre@nhs.net
Latest News
Foreign Travel Form
Foreign Travel Immunisations Form