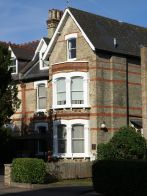 Addington Medical Centre
46 Station Road, New Barnet, Herts, EN5 1QH
Current time is 15:05 - We're open

Telephone: 020 8441 4425
Patient Participation Group
We currently have an active Patient Participation Group which meets annually to discuss various issues concerning the organisation of the practice.
We believe that the group is invaluable in acting as an interface between patients and the practice, working proactively to improve services.
The groups aims include:
exchange of ideas to improve the patient experience
discussions regarding new patient services
to act as a forum to feedback to the practice suggestions for improvement to services provided to us (patient     services, the organisation and to the building and premises
The group is happy to welcome new members, particularly those with young families or patients of working age. We are also particularly keen to have at least 2 male patients and also at least one patient who is not of White British ethnicity.
Please contact us to find out more.
If you are interested in joining the Patient Participation Group please complete this form and hand it to reception.
Patient Reference Group (via Email)
The Patient Reference Group is a new group with whom we can gather information and exchange ideas via e-mail. The group does not meet in person and may eventually consist of many patients making up a "virtual" group.
This group is called upon to assist the Patient Participation Group when creating and conducting surveys or when the Practice requires patient input for new services and developments.
We still need more patients to join the Patient Reference Group. We are looking for patients in any age group, but particularly those with young children or teenagers, carers, patients with a disability, as well as those with long term conditions (such as asthma, hypertension, heart disease, kidney disease, diabetes) who may regularly use the services of the practice.